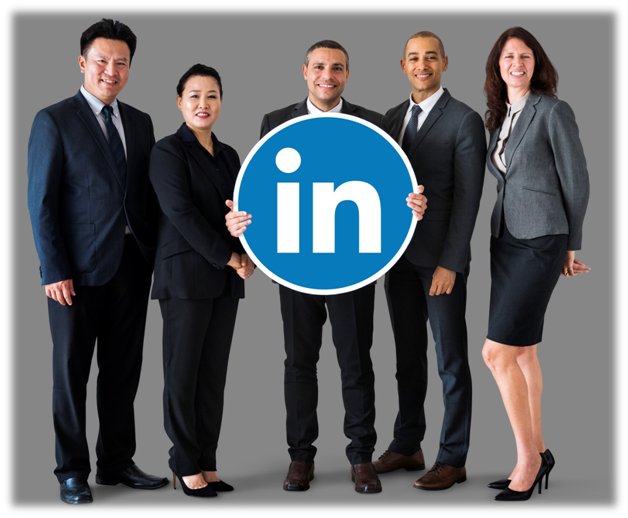 LinkedIn is one of the fastest-growing social media networks, especially for those who are looking to build some valuable networks. It serves as a great platform for B2B (Business-to-Business) Marketing and works as a solid professional network that every business is looking for. The number of LinkedIn users has only expanded over the years, and now it's over 740 million active users in 2020 (source: LinkedIn). In addition to this, LinkedIn is the most popular platform for B2B marketers (source: Content Marketing Institute). In a study of over 5,000 businesses, it was found that traffic from LinkedIn generated the highest visitor-to-lead conversion rate at 2.74%, almost three times or 277% higher than both Twitter (.69%) and Facebook (.77%) (source: HubSpot).
Today in this article, we are going to dive into some effective strategies to utilize LinkedIn for your B2B brand/business:
Create an Active Business LinkedIn Profile:LinkedIn allows users to make their profile attractive by adding up more detailed information. Besides this, you can also update daily status related to your business or work; post an article, video, image as per your convenience that defines your business or brand well. Do not leave your page without any post for more than 2 days. Take time to develop great content and post it.
 
Storytelling for Brand Building: LinkedIn is the perfect platform to curate and share your company's story with people; about how you started it, how this idea came to your mind, and so on. Such information and experiences inspire people and they start building trust and a connection with the brand/business. LinkedIn allows users to write 2000 characters about themselves regarding their work or brand. So use it well for appealing and informative storytelling.
 
Identify Your Target Audience: Understanding the needs & wants of your target audience is very essential for your brand/business as your entire content strategy will be based on it. LinkedIn offers a variety of tools and options that make it easier for business owners to reach their target customers and increase the awareness of their business.
 
Value-driven Targeted Content: A well-targeted value-driven content is all you need to kickstart your business. Make sure your content caters to the needs and wants of your target audience. One of the effective ways of creating valuable content is by sharing your experiences or knowledge on targeted topics, where you can give detailed information on useful tips, tricks, and practices.
 
Make The Most of Group Networking: LinkedIn groups have a lot more to offer than just network communities. As you create groups or join other groups, try interacting with people; tell them your brand story and share your experiences. This will help you gain recognition and trust in your respective industry vertical in a relatively quick time.
 
LinkedIn Ads:LinkedIn ad is a paid feature of LinkedIn where you can create a variety of targeted campaigns to increase brand awareness or for lead generation. Following are a few most commonly used LinkedIn ad formats:
 
Sponsored Content: It is a LinkedIn offered advertisement. It works as a regular post that is quite budget-friendly as well,
 
Sponsored InMail: It enables the publisher to send customized mail directly into the inbox of the targeted customer.
 
Text Ads: Text ads appear on the screen of the reader at the top or the right side of their feed. Another effective way to attract some eye-balls.
 
Video Ads: These get automatically played on the users' feed. It is one of the most effective and engaging ways of increasing your viewership and brand awareness.
LinkedIn is an ideal platform for B2B marketing. But without having the right knowledge, you cannot make effective use of this platform for expanding your business. After you get a hold of how this platform works and who is your target audience, only then you must curate your content & marketing strategies to execute them effectively.