Messe Dusseldorf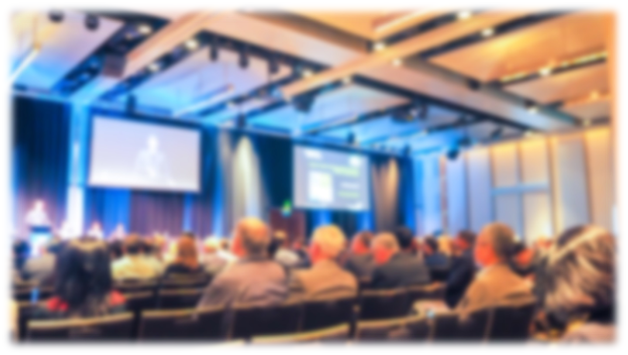 The History:
The Messe Dusseldorf is an exhibition organizing firm located in Dusseldorf, Germany. They have organized more than 40 annual fairs successfully to date. They are one of the leading event marketing companies and the largest in the industry. But here is a fairy tale story in the journey of Messe Dusseldorf – Once upon a time, there was a wooden hut (house made of wood) in Dusseldorf that housed the Commercial Trade and Export Show which became the centre of attraction for people from near and far. Messe Dusseldorf was initially founded in 1947 as NordwestdeutscheAusstellungsgesellschaftmbH (NOWEA) which soon established itself as a permanent exhibition company in the city. Then gradually the company grew from a local hero into a global one and now after 70 years, the Messe Dusseldorf is one of the top 10 largest world's trade fair organizers in terms of their turnover (sales) and now it represents itself as an internationally functioning company in all the growing regions of the world. They make events grand and unforgettable through their amazing customer service and excellent workforce.
Services offered:
The services that they offer ranges from:
Organization of special events along with main events such as supporting program and much more.
Cooperation with international networking helps in gaining attention from the worldwide audience.
All kinds of logistics, as well as technical preparation and successful implementation, are carried out by them.
Various areas of expertise to help everyone in the industry such as trade fairs for plant & machinery, crafts, lifestyle, beauty, retail, medical, etc.
Advantages of Working with Messe Dusseldorf:
Some of the advantages of working with Messe Dusseldorf for organizing trade fairs or exhibitions are as follows:
Consistent communication with the customer/client to clear their doubts/queries.
Great coordination among the workforce.
No loss of information.
Professional team to help in organizing and implementing everything successfully.
Give preference to the ideas and wishes of the customers and helps their customers to tie together all wishes and ideas for organizing a great event.
The App:
If you are interested in their services, you can download the mobile trade fair companion for smartphones and tablets. It is available for iPhone users as well. This event app provides all the important information on site.
The app has multiple features such as:
Fair selection of trade
Fairtrade and exhibitor news
It has an interactive hall map
They allow bookmarking of exhibitors and products
Search about the product and exhibitor (online and offline).
Get all the important information and news updates about the fair on the app
Major Events Organized by Messe Dusseldorf:
As they are one of the top leading companies in the field of exhibition organizing or trade fair organizers so here is a list of some of the big events organized by them successfully.
Some of the major trade fairs that were organized by Dusseldorf are as follows:
Drupa- International trade fair printing and media
Caravan salon- international trade fair for caravanning
Boot Dusseldorf- international boat show
Euroshop- international trade fair for the retail industry
GDS & GLS: international shoe trade fair and leather goods fair
Glasstec: international trade fair for the glass industry
Hogatec: international trade fair for the hotel trade, gastronomy, and institutional catering
Interpack: international trade fair for packaging and confectionery industry
K: international trade fair for plastics and rubber
Medica: international trade fair and congress for medicine
METAV: international fair for manufacturing technology and automation organized by the German Machine Tool Builders' Associations
METEC: international trade fair for the metalworking sector
Valve World Expo: international trade fair for industrial valves
Tube & Wire: international trade fair for tube & wire industry
TourNatur: international trade fair for hiking and trekking
ProWein: international trade fair for wines and spirits
Some of the major art fairs that were organized by Dusseldorf are as follows:
PSI Dusseldorf: International promotional products trade fair
Von HierAus: ZweiMonateneue deutsche kunst in Dusseldorf
Areas of Expertise:
Cut-throat competition is everywhere where everyone wants a bigger share of the pie. To stand out from the crowd, you need to do something for your company or your clients that sets you apart from the rest of the competitors. If you want to get the attention for your target audience and are aiming for large-scale brand awareness and recognition, then do not think twice about organizing an exhibition or trade fair for your business/company with Messe Dusseldorf. They have years of experience in organizing events and exhibitions as per the ever-evolving environment. They organize events for various industries according to the needs, wants, and requirements of their clients. If you are from any of the below-mentioned industries, then Dusseldorf is here to help you by getting you the right attention from the relevant set of clients worldwide:
Retail, Crafts, and Services: If you are someone who knows how to make something unique or creative with the help of cardboard, glass, steel, plastics, etc. then you can always get it exhibited with Dusseldorf. They have an international network and customers connected with them around the globe who can help you in showcasing your products to an interested audience.
Machinery, Plants & Equipment: Innovation and creativity can take place in any corner of the world; the only thing that it requires is a skill – If you have the skill to make something out of waste materials such as iron, metal, scrap material, etc. and you want to showcase your innovation to the world then you must consider Dusseldorf for that. With global networks, only they can do justice to your new product by giving you the much-needed platform to showcase your creativity.
Health & Medical Technologies: With the ever-evolving world, how can we expect the medical & health industry to stay behind? Dusseldorf has organized some of the most successful trade fairs in the health and medical sector by leveraging their rich expertise and global network.
Lifestyle & Beauty: This constitutes one of the most dynamic and evergreen industries where trends can change overnight or even in a few minutes. The Dusseldorf trade fair for lifestyle, fashion, cosmetics, and beauty knows how to blend the trend with a perfect event that catches the attention of a global audience.